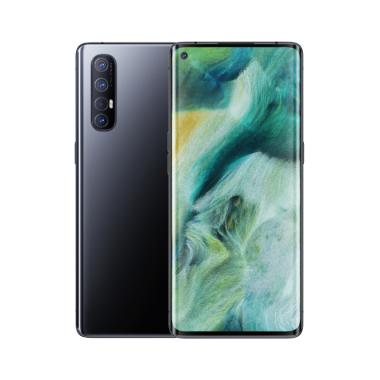 Oppo is known for innovative smartphones with premium features at very affordable prices. Founded in 2001, the brand quickly became the leading smartphone manufacture. They've introduced some of the most innovative features and working to bring 5G more accessible. Every smartphone from Oppo has its own novelty in design, specifications, display, and security features. We're going to tell you why Oppo phones are good value for money and why you should buy an Oppo smartphone if you're looking for the best product within a limited budget.
Cameras: Excellent for Photography
The brand was the pioneer for bringing 5MP & 16MP selfie cameras. A pop-up front camera, 5X dual zoom technology, and Ultra-wide lens are specifications that only Oppo mobiles have. Back in the year, "selfie phones" with built-in AI-based beautifying features were introduced by Oppo mobiles.
Oppo has AI-enhanced camera technology, which is capable of identifying special "facial features" precisely. AI-based cameras are incredibly unique in reducing image noise and come with various choices for delivering the right colors. In 2018, Oppo launched a "stealth camera" in Oppo Find X for taking spectacular photos and more stabilized videos. So, if you're a real photography fan; then Oppo phones come with the best cameras around.
Longer Standby Times
Oppo mobiles are very well-defined in terms of battery capacity. Every phone comes with dynamic features, but a battery with huge capacity is standard in every phone. A standard Oppo phone battery comes from 3000mAh up-to 5000mAh. Many of the flagship models come with reverse charging features too. So, the battery is one unique feature that makes Oppo "a must buy a phone". Many Oppo smartphones, including A53, A52, A9 2020, A53 2020, and Oppo A5 2020, come with 5000mAh batteries.
The Earliest Releasing of Features
Oppo is known to introduce the 1st ever budget 5G smartphones. The brand is always busy working on new features even before the well-known competitors. In 2018, the company launched the Find X smartphone with outfitted 8GB RAM and 256GB of storage. In comparison, the competitors were only offering half or even less. AI-based camera, Phone Boosts, and Game Modes are added for optimum performance.
Even the company's budget smartphone comes with 10GB RAM, way-ahead of competitors. Another good thing is that even the budget phone gives more premium looks with stunning features and longer batteries. Some of the models come with AI-based technological integrations and specialized modes to maximize user-experiences.
Top-Notch Processors for Immersive Performance
Qualcomm is the world's leading wireless technology innovator and driving force behind Oppo's performance. The phones are unified with Snapdragon processors and Adreno's based GPU for the best graphics. With an affordable price, Oppo mobiles always give a supreme performance. These chipsets are designed for immersive performance, lightning-fast connectivity, and innovative displays. The latest 5G enabled Oppo smartphones to come with Qualcomm Snapdragon 888- 5G processors.
The Bottomline
Yes! The Oppo Phones are not Good but great Value for Money. The technological integration within Oppo smartphones is unmatchable. The brand always comes with the latest features while keeping the price constraints towards the lower side. Moreover, Oppo is diverting the whole mobile phone industry towards adding more features integrations within a reachable budget. You can visit the official Oppo store for more mobile phone within an affordable budget.
Also read about:
Regular Use Hair Treatments to Deal with Damaged & Weak Hair
Two Areas That Will Be tackled in the AWS SAP C01 Exam
AWS DVA C01 Practice Test Exams Solve Clues on AWS