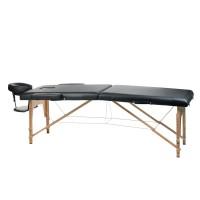 Beauty beds are the backbone of every treatment in a spa. While selecting the right beauty bed is necessary, maintaining it is equally important. After all, they are an important investment and are used every single day, so we need to ensure that they have a long life. There are quite a few ways you can take care of your beauty bed and make them last longer.

Clean them regularly:
The first and most important thing that you need to do is maintain the cleanliness and hygiene of the beautiful beds. Beauty beds should be cleaned after every single use as it will leave your clients feeling satisfied and respected. It is a good idea to use sheets on beauty beds as they can be replaced easily and prevent damage to the upholstery of the beds. Sheets made of brushed cotton can be more comfortable for the client as well. A more thorough cleaning of the beauty beds can be done every week. A gentle cleanser diluted with water can be used to clean the entire bed. Cleaning wipes are also available for a quick clean after every use. However, harsh cleaning chemicals which include alcohol, chlorine, and citrus ingredients should be avoided. These can cause serious damage to the beds and the vinyl can crack, which will shorten its life. In case your upholstery rips, get it replaced immediately before the tear becomes very large and the mattress starts to damage. Disinfecting all equipment has become necessary and it really helps satisfy clients. Having clean hygienic equipment and a fresh atmosphere will help increase your clientele.

Maintain the legs and base:
Just like the upholstery, the legs and the base of the beauty bed needs to be maintained. It is vital to ensure that all screws and bolts are tightened firmly. The staff will need to adjust the height of the bed often which can loosen the screws and interfere with the balance of the chair. This can seem unprofessional and hurt the clients. All the joints and leg support should also be checked regularly. The durability of the beauty bed can depend on the material of the base. If it's a wooden beauty bed, you need to take extra care to ensure that it doesn't crack in a few years. Aluminum bases are more durable and usually last a long time as well. If your bed is moveable it can be prone to scratches and scuffs. These can be smoothened out using a walnut. The fats present in the walnut can help restore the shiny finish of the beautiful beds and make them appear new. Clients are looking for maximum comfort and the perfect equipment when they visit a spa. Maintaining your beauty beds regularly can help increase their confidence and turn them into long term customers, and you will not need to replace your beauty beds as often.

Maintain the foam:
The quality of the foam is a very important factor to consider as it is the foam that decides whether the beauty bed is comfortable or not. Picking the right foam that is durable is necessary but there are a few things you can do to make sure that it doesn't start thinning out quickly. Opting for beauty beds that have removable headrests on both sides can make it possible to switch up the ends. Doing this can really help make your foam last longer. Spa owners should also try to replace the foam as soon as it starts thinning out because if the bed is not comfortable, customers will be dissatisfied. Replacing the foam is cheaper than replacing the entire bed, and a good quality foam can help in increasing your clients' satisfaction.
Therefore, it is necessary to maintain your beauty beds and clean them regularly to make them last longer. There are quite a few simple and easy ways you can do that. Only a little discipline is required from your staff to cleanse regularly and to keep a check on the functionality of the beautiful beds. This can help prevent unnecessary spending in the long term and can increase consumer satisfaction.
Also read about:
Symantec 250 445 Practice Exam A Complete Preparation
Tips For Studying For the Okta Professional Exam
Know The Captivating History Behind Making Of Truffle Butter