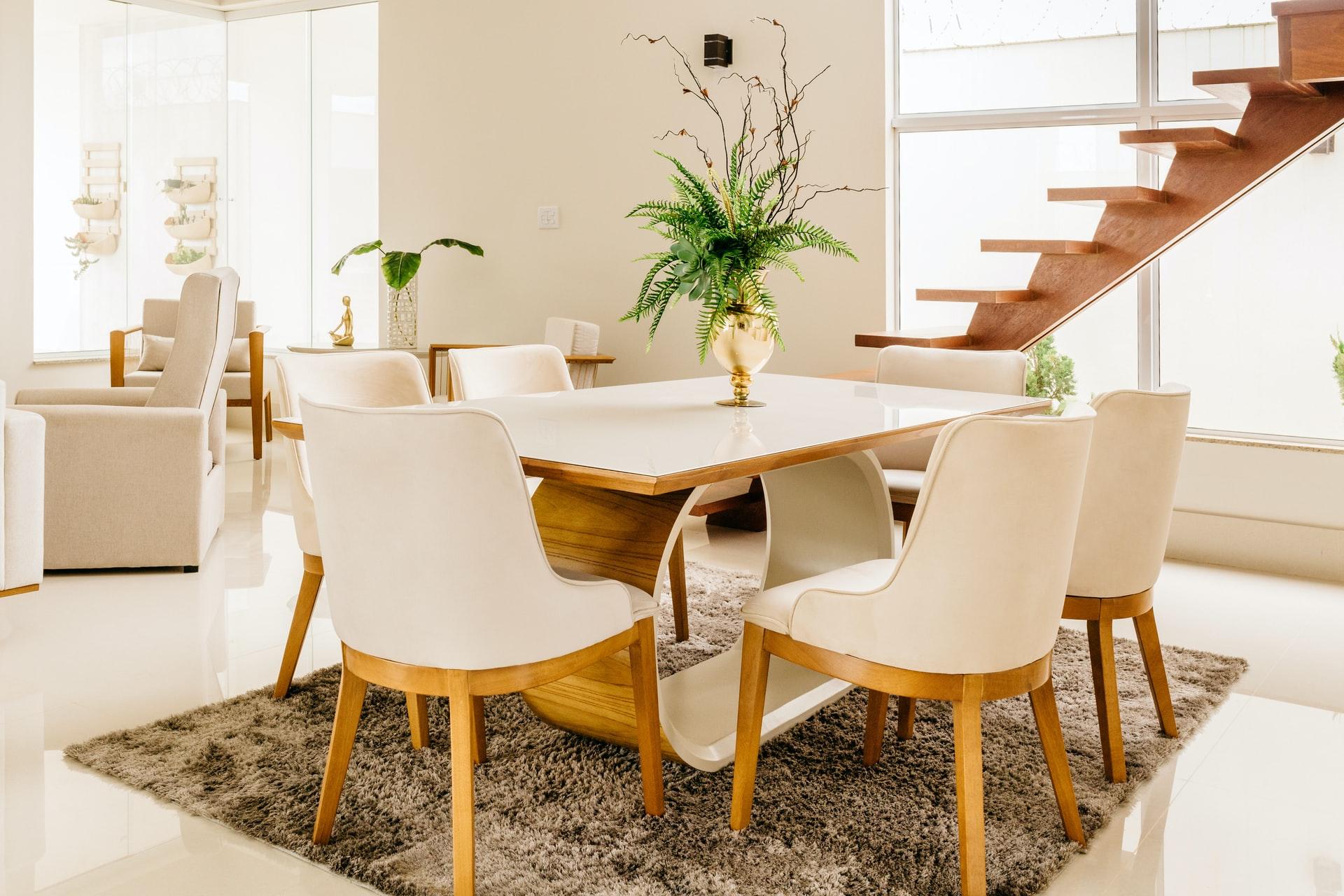 A well-planned lighting scheme for your dining room can make it really shine. Whether you use it for breakfast or large family dinners, lighting sets the tone and right ambiance that allows your guests to enjoy their meal. It becomes more important when hosting dinners; during the night there is no natural lighting. The light setting completely depends on the lighting fixtures you have used in the dining area.
Picking out the best lighting for your dining room is not complicated as there are a lot of options available. From pendant lighting to chandeliers and linear suspensions, you can choose from a variety of lighting fixtures. Even if you buy the best dining table or dining room furniture, poor lighting arrangement can ruin the look.
5 Tips to get the dining room lighting right
1. Match It With Your Dining Table:
Dining room lighting is not just about basic lighting arrangements. You can enhance the look of your contemporary dining room tables by picking lighting fixtures that relate to the size and shape of your dining table. Chandeliers suit round dining tables while you can go for linear suspensions for rectangular and extension tables. Remember that the ideal length of suspension lights over your dining tables is 12 inches or smaller than the table. Linear lights should be between one-third and two-thirds of the length of your table.
2. Add A Dimmer:
Dimmers are a nice way to alter the lighting in the dining room according to the mood. For a romantic date night with your partner, you can dim the light to create a cozy and romantic environment. Install a dimmer switch with the lighting fixture. Ensure that the fixture is dimmable too.
3. Create Lighting Layers:
Creating layers of lighting is the key to a well-lit dining room. While a chandelier looks ethereal and beautiful, it can only offer low-level lighting. More than lighting, they serve as a center of attention. For more functional lighting, you can use recessed lights or wall sconces. Nowadays, you can also find LED chandeliers that offer bright lighting in the dining room. When creating lighting layers, think vertically – from ceiling to floor and from one side of the room to the other. With the right combination of lights, you can achieve a perfectly layered lighting arrangement for your dining room.
4. Color Coordinate:
Who says you can't match the lighting fixtures with your wall's color theme You can easily color coordinate the lighting fixtures with the existing color theme of your dining room or your dining room furniture. For example, you can hang a pendant light of matching color. You can add small light fixtures in coordinating colors with lamps, fairy lights, etc.
5. Table-lamps:
You can add modern table lamps on your sideboards in the living room without giving a second thought; why not follow this design in your dining room. A table lamp is perfect for creating a light and cozy environment. Perk up a sideboard with a beautiful table lamp. Switch off the additional lights when not in use and enjoy a romantic dinner with your partner. Table lamps create the right ambiance for romantic and relaxed dinners.
Also read about:
The Most Beautiful American City Parks
Joint bodies aim ATO s guidance on professional firm profits
Physical Therapy and Therapeutic Exercise in Philadelphia