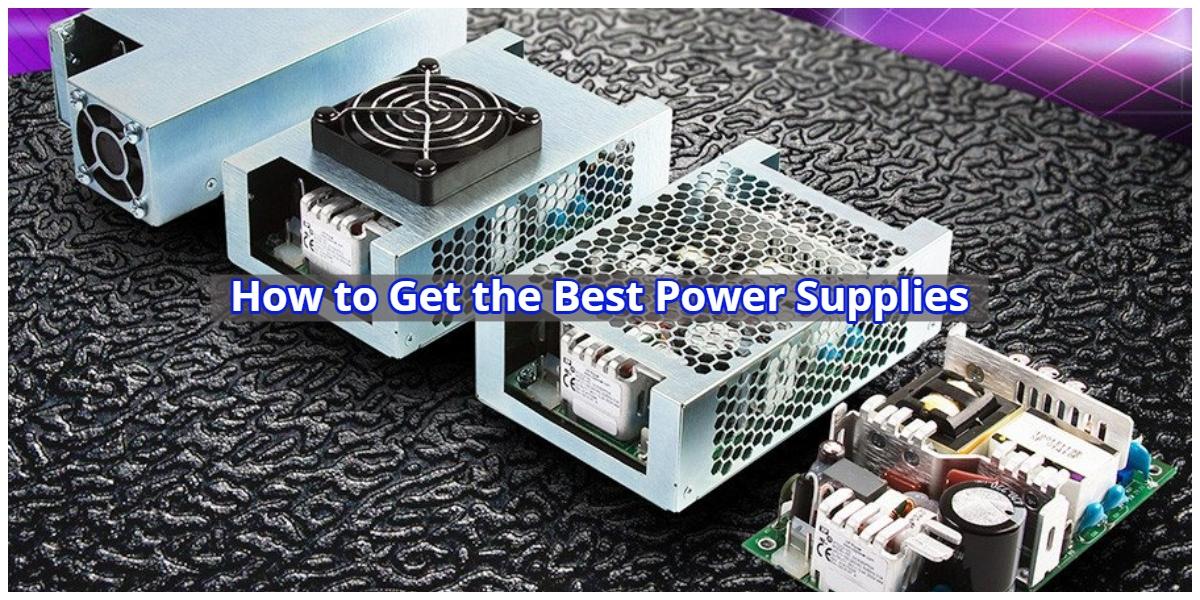 Power Supply is a hardware component that delivers power to a computer. The power supply is also called Power Supply Unit (PSU). The current that is transferred into the PC is AC. PSU converts that AC current into DC. PSU also normalizes the voltage in order to eradicate the surges and fluctuation in the electrical system. PC power supplies are measured in watts. Therefore if a higher power is required for a computer we need a higher supply of power in wattage. The majority of the parts of pc need a DC volt of about 3.3-5. But a motor that powers the cooling fan needs around 12 volts to run.
A computer is a non-operating piece of metal and plastic without a power supply. Most of the supplies have the capacity to provide power that ranges from 200-1800 watts but the average consumption of computers is 200 watts per hour. The latest power supplies have a high-frequency rating that is 60 hertz.
ATX Standard
ATX (Advanced Technology eXtended) is the specification of power supply and motherboard configuration developed in 1995 by Intel. It was created for the reason of improving current standards. ATX standard includes 3.3 volts, 5 volts, and +12 volt, form factor, and the dimension of the power supply box. The previous ATX standard has 20 pins connector but now it has been changed into 24 pins which is actually the version of the newly ATX12V.
Decide the Exact PSU For Your System
First of all, when deciding about the perfect PSU for your system it is necessary to make it confirm that your system should be compatible with the form factor and motherboard as well.
The next important factor is wattage. The unit can provide higher power if your system wattage rating is higher. Let's suppose if the parts of your pc require 600 V, it would be better to buy a power supply of 1200 V. Because the majority of the power supplies have the efficiency of getting maximum up to 50% load.
Upgrading the pc power supply unit which is the last main step to get an exactly suitable power supply for your system. Consideration of brands is also noticeable and these brands include Antec, EVGA, Corsair, and Seasonic. The most essential element is to go for an 80 Plus Platinum rating because it can minimize the cost of power and give a highly effective performance.
Power Supply Efficiency
If your system doesn't require a massive workload you can avail minimum efficiency of 80% from 80 Plus and 80 Plus Bronze. But if you need a higher efficiency of up to 90% then 80 Plus Gold, Platinum, and Titanium are ultimately the best choice. Because they are mostly used in the huge data center where a large data network is in running. For a pc 80 Plus Silver is the most suitable as it provides an efficiency of 88%.
Types of Power Supply
There are three main kinds of power supplies that are unregulated, regulated, and switching power supplies.
Unregulated
An unregulated power supply is the simplest type that has a transformer, low filter, and rectifier. These are basic so they give a rapidly varying voltage wave. Also, add some noise on DC power which creates an annoying effect. If there is a variation in input voltage then the output voltage will vary a little bit too. The point that is noticeable is that it is simple, cheap, and proficient.
Regulated
A linear regulated power supply is genuine and consists of large transformers. They drop the AC line voltage into a smaller AC line voltage. In these power supplies rectifiers are utilized in series and apply the process of filtering to get rectified DC Voltage.
Switching
Switching power supplies use for the rectification of incoming AC power line voltage into DC. This kind of power supply is so versatile that can work on any type of electric power system. That's why they are called "Universal" power supplies. Small size, light mass, and fast reaction are the properties of these power supplies and they all are mandatory for a circuit of powerful digital computers.
Conclusion
Power Supply is the most essential factor that supplies power to a computer. Power Supply Unit (PSU) is another name for these supplies. A computer is a dummy maneuver without power supplies. The standards that are followed by the specifications of the power supply are given by ATX. There is a variety of power supplies for different purposes such as for small firms, large organizations, and homework. These supplies consist of 3 basic types regulated, unregulated, and switching (universal supply). In a nutshell, power supplies look like a normal device but it is the most crucial part for a PC system.
Also read about:
WAYS OF ATTENDING A DENTAL EMERGENCY
THE TOP TRICKS TO CHOOSE A WEALTH MANAGEMENT FIRM
How to Find the Top Architecture Firms in California