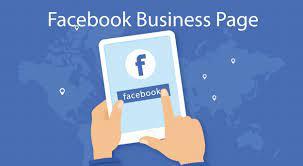 Introduction
Very few social platforms are so well-known as Facebook among all age groups. This social medium has different purposes; one of them is business. Above 2.8 million users visit Facebook per month. Thus, it can skyrocket the number of your business page visits. As a result, it will promote your business. Several Facebook advertising agencies in Bangladesh like this are serving the purpose of advertising.
Why Only Facebook
Because of having specific tools and incredible popularity, Facebook has proved itself as the best for business usage. It can be a great way of exchanging and publicizing your ideas and collaborating with other business leaders.
Facebook has already gained billions of people's trust. So, when you use this trustworthy resource, it makes your business reliable to the customers. This platform also validates your business. Being an astute businessman, you should start the promotion work right now using this brilliant social site. Go through the following steps meticulously for doing so.
Steps Towards Facebooking for Business
In most cases, it's up to you how you direct your business utilizing Facebook. However, following these methods can give you an edge over your competitor's business company.
Create a Facebook Page: While promoting your business, it's not enough to have your personal Facebook account. You should also create a separate page just for your business. You can open it by connecting with your budget too. Remember, the first impression is the last. Since creating an alluring page is the first step, you should try your best to complete it carefully.
Add an attractive photo relating to your business.
Set a valid username which is the first part of your page that customers will see.
Insert as many details as possible on your page, which can increase faith.
You can also add a story to your page.
After creating your welcome post, publish the page and invite followers.
Divide the page's duties: There are different roles - for example, admin, promoter. Assigning the responsibilities to your teammates is crucial for avoiding future hassles. It doesn't matter whether you are the admin of the page or not. Just make sure you distribute the roles appropriately.
Keep updating and posting: You may ponder creating the page is it, but that's simply the beginning. A lot of your page's publicity depends on how active your page is. In this way, you can also keep up with your followers virtually. It's a lot more engrossing also because the human mind always wants changes.
Recruit people whose only job will be to answer messages and comments of your posts. Your followers want your page's attention. Responding to their texts can give you back by getting their particular attention.
Use the Facebook Tools: Facebook's Live, videos, ads, and stories are beautiful tools that can be favorable to your business. Besides engaging your followers, these ways can help you reach out to people home and abroad. Business becomes useless without advertising. So, don't forget about the Facebook Ads feature.
Leverage your FB fans: If you are a famous person on FB, you are already one step ahead of other promoters. You can turn your fans into your business page's fans. Another strategy is to use incentives. You can give away small rewards to your current followers for bringing more fans.
Write quality Contents: Posting according to customer satisfaction is very important. Additionally, your posts have to be quality. Maybe you can hire content writers for this job. It never hurts to invest if you get an enormous profit out of that.
Try to maintain variety in posting content.
Organize monthly quizzes, contents and take feedback.
Experiment with your followers by surveys for digging into their brains.
End your posts with questions and include photos (if possible)
Start a Group: FB groups are more convenient than pages. So, in addition to using a page, you may want to create groups for people of individual interests.
Conclusion
Initiating and handling a business page can be daunting. However, these tips can tremendously lead you to the path of success. Now, you know how to use Facebook for business. What are you waiting for? You are all set to trump other business leaders and convey the best service.
Also read about:
The Advantages of Kraft Mailer Packaging How It Can Increase The Business Sales
Enjoy Even Tone by Eliminating Visible Skin Pores
Dining Armchair An Ideal Balance of the Past and Present