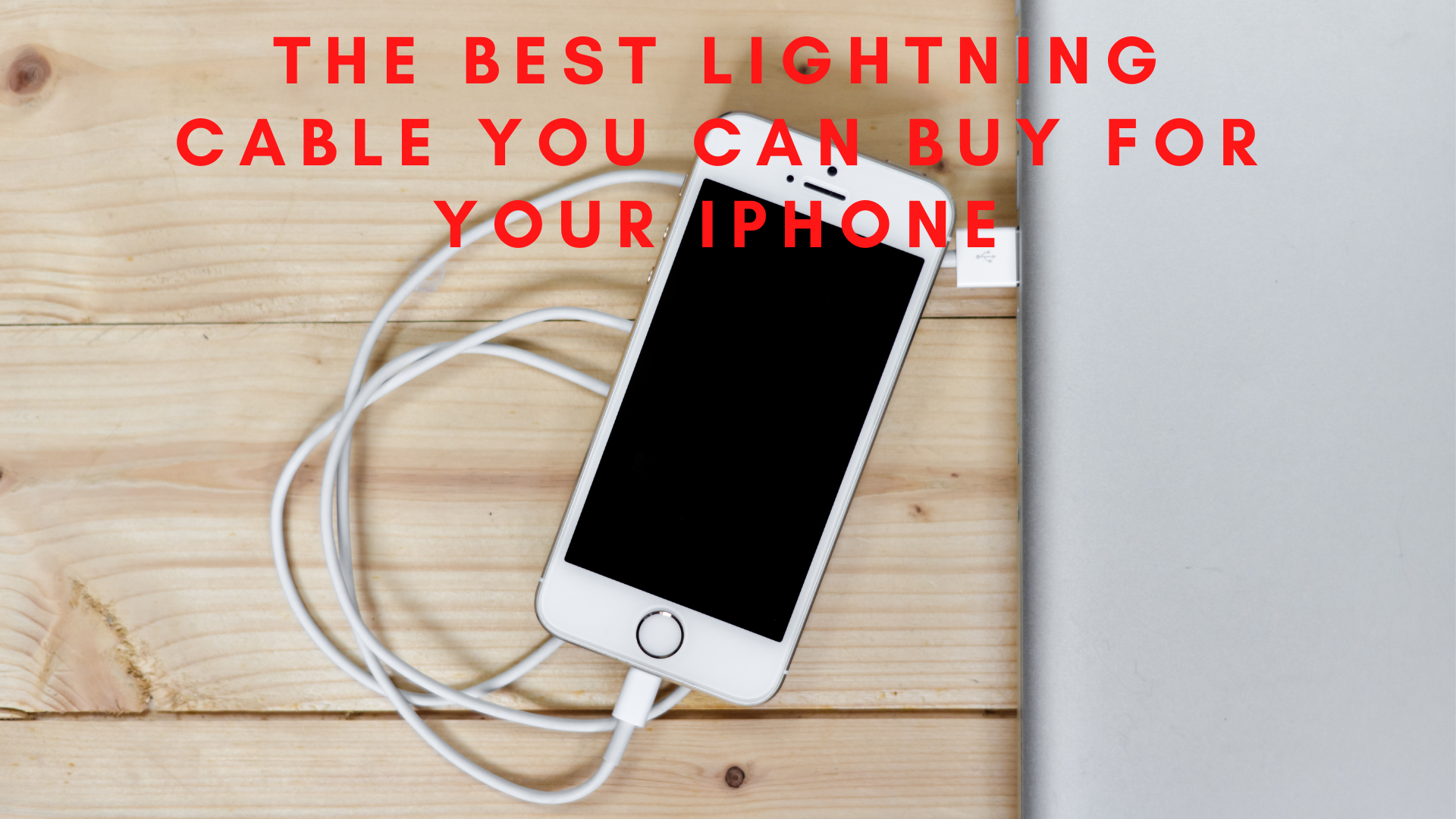 Have you ever been in a spot where you bought a lightning cable, thinking this is the one? In most cases, it simply does not turn out that way. The primary function of a charging cable is to sync and charge your mobile device. Hence, most manufacturers cut corners wherever they can save money. Saving the money is beneficial for them, but it compromises the quality of the wire at the same time. It is surprisingly easy to produce wires that perform their standardized function on the cheap. Most lightning cable manufacturers do this every day. Thankfully, Esource Parts is an electronics supplier in Canada that strives to provide you your ideal Apple iPhone charger cable at a fair price. It is a trusted platform with several premium quality product options we have a complete range of accessories for iPhone or Android smartphones.
2021 Best Lightning Cables for iPhone
In this article, we round up the best cables for iPhone; whether you're looking to replace your current Apple cable with a different color, or invest in a more durable one, the options are endless.
Lightning Cable to Type C Fast Charging Charger Cable
This Apple iPhone charger cable is specifically for the Apple iPhone 11 Pro and 11 Pro Max. However, it is also compatible with every other Apple device that comes with a lightning connector. This wire is fast charging and takes almost no time to top up your battery. You can connect your iPhone to this lightning connector and hook it up to your USB-C-enabled MacBook for syncing and charging. The USB-C-enabled iPad can also charge up your device. Various USB-C Apple Power Adapters are compatible with this cable, ranging from the 18W to the 96W adapter. There is a fast-charging option on the iPhone device from which you can fully take advantage. A lightning 8-pin connector included with the cable ensures that your iPhone charges safely. Moreover, the Lightning to Type C cable lasts twelve times longer than most lightning cables, withstanding 12000 bends during endurance tests.
Dual Lightning Audio + Charge Sync Data Adapter Splitter Cable
It is rare to find a phone charger cable nowadays that provides trustworthy multifunctionality. The Dual-Lightning Splitter allows you to listen to music, sync data, and charge your device. The best part is that it can do all of this at the same time. However, the splitter cable only supports iPhone devices upgraded to iOS 10.3 or above. You can effortlessly control the microphone of your earphones through the lightning to 3.5mm jack extender. A 48-kHz and a 24-bit audio output mean that you can answer calls and listen to music with impressive sound quality. However, there is an order to the madness. Firstly, you have to connect your earphones before you can secure the splitter cable to the iPhone. In a reverse scenario, the adapter won't function the way it should.
8-Pin Braided Lightning Cable
The design of this wire is all about durability. A thick braided layer on top of the regular layer gives additional protection. The added strength is beneficial in the long-term because the braided layer acts as the wire's first shield. Once you connect the cable to your iPhone, you can take advantage of the dual feature system. All you have to do is connect your phone to the USB port of your laptop, and you can charge and sync your device at the same time. The wire is a meter long, which means you can easily use your phone without being in an uncomfortable position.
8-Pin Lightning USB Data/Sync Charging Cable
There are lots of people who prefer to use Apple's original accessories for their phones. This Apple iPhone charger cable provides just that and is perfect for such people. It is 100% compatible with all iPhone devices that have a lightning connector. Even though it is a more conventional charging cable, it makes sure your device charges at a steady rate. A more moderate charging rate will prevent your battery health from depleting too quickly. Moreover, this top-quality cable is reversible and can connect to Apple's Power Adapter for suitable charging. It is available in Apple's classic white color that has been a fan favorite for ages.
3 in 1 Magnetic Cable
This unprecedented magnetic phone charger cable consists of three detachable and interchangeable adapters. If you have devices except for the iPhone as well, this should be your pick. A combination of Micro-USB, 8 Pin, and Type-C allows for a wide array of connections. Surprisingly lightweight and compact, this cable charges faster than the standard USB lightning cable. It has a simultaneous hot sync and charge option that works best with USB-compatible devices. The high-definition output makes this a worthy lightning cable for the Apple iPhone.
Final Thoughts
Very often, older lightning cables begin to damage, often making the internal wire visible. If this happens, it's time to replace your iPhone cable. We live in times of immediate attainment, so why should you have to wait so long for your iPhone to charge up. Esource Parts provides you top-quality lightning cables for the fairest prices better than its competitors. If you are looking for charging cables for your iPhone, get fancy Esource Parts this time, and you won't regret the decision.
Also read about:
Best Uber Clone APP Development Company in Chandigarh Omninos
5 best camping destination in Mumbai
Nag Tibba Most exciting place